Are you maximising return on investment on GoAnywhere MFT? Do you want to hear tips and tricks to get the solution working harder for you?
The GoAnywhere UK & Ireland User Group will provide:
A unique opportunity to share best practice with other users
The chance to speak with the HelpSystems GoAnywhere product team
A supportive environment, where you can ask anything about GoAnywhere MFT
It's hosted by Pro2col on Tuesday 8th June 2021 and is completely free.
It's online, so we've maximised opportunities for networking and interaction. We know that's what attendees really value from our face-to-face events.
You'll see presentations on cloud migration and data protection, as well as a Q&A and an interactive session on integrating with emerging and legacy technology. Plus, as a Gartner business partner, you'll get exclusive insight into the MFT marketplace and how businesses like yours are tackling current challenges.
As an extra bonus, each attendee can book a free one-to-one session with a HelpSystems or Pro2col GoAnywhere expert. Other freebies include a lunch voucher, free Certified File Transfer Professional training and discounts on consultancy services. See more details and T&Cs below.
Request GoAnywhere Event Recordings
Meet The Speakers
Michael Barford is a Technical Consultant for HelpSystems. With over 5 years of experience in file and data processing, Michael has helped customers design and deploy scalable solutions that meet ever-stricter security requirements.
His current focuses are on helping customers securely manage and maintain key files for business processing or ad-hoc transfer.

Aaron is a data security expert with seven years of experience helping businesses of all shapes and sizes with their security infrastructure. Aaron has spent recent years specialising in data classification at HelpSystems, working with organisations to protect their data by understanding its true value. The method by which this is achieved has enabled organisations to enhance their existing deployments of downstream technologies covering both data & cybersecurity.
Nick has spent 16 years working with Clearswift; a DLP solution which became part of the HelpSystems data protection product suite in 2019. Now as HelpSystems' Technical Training Director, Nick works with customers to address their data protection, data loss prevention and compliance requirements.
James founded Pro2col in 2004, to provide independent, specialist consultancy in secure managed file transfer, automation and system integration. He's a self-confessed file transfer geek, and is continually reviewing the technologies and marketplace to provide the best possible advice to organisations.
Ailsa is an experienced MFT specialist who has worked with this technology for 11 years. She helps businesses of all shapes and sizes transform their infrastructure, increase productivity, collaboration, data security, and streamline processes. Clients range from financial services, banking, healthcare and other industries.
Richard is a technical consultant specialising in MFT and GoAnywhere in particular. He delivers installations, support, training and other professional services to help businesses maximise ROI on this technology. Richard works with organisations in financial services, banking, healthcare and more.
Agenda
An overview of the MFT marketplace
Exclusive insight from our Gartner business partnership
James Lewis, Pro2col
An introduction from HelpSystems
Ailsa Gibbs
interviews
Brian Pick
,
Managing Director of HelpSystems'
Managed File Transfer Business
Understand, govern, protect
Current data protection challenges, and how to enhance your security infrastructure
Nick Hogg, HelpSystems
Roadmap
The strategic direction for GoAnywhere MFT
Michael Barford, HelpSystems (TBC)
Lunch Break
A £20 Deliveroo voucher will be sent to all registrants who are live on the platform in the morning.
Our GoAnywhere experts will be on hand to answer any questions
DLP, data classification and GoAnywhere
An overview of Data Classification, Clearswift and GoAnywhere, including a demo of the three solutions working together.
Nick Hogg and Aaron Fox, HelpSystems
Agents
The role of agents with real-life examples from other MFT users
Richard Auger, Pro2col
Cloud Migration
Things to think about when considering migrating to a cloud-based MFT infrastructure
Ailsa Gibbs, Pro2col
Legacy and emerging technology
Which cloud connectors are available and what do you need in the future? An interactive session led by
Michael Barford, HelpSystems (TBC)
Live Open Debate
Your questions and feedback
Michael Barford, HelpSystems (TBC) and Richard Auger, Pro2col
Tech Sessions
Bookable 10-minute one-to-one sessions*
Michael Barford, HelpSystems (TBC) and Richard Auger, Pro2col
*If we are unable to fit all sessions during the day, we will offer you a slot at an alternative time
Freebies and Giveaways
There are a number of giveaways to help with your file transfer infrastructure, and give you lunch! Terms and conditions apply.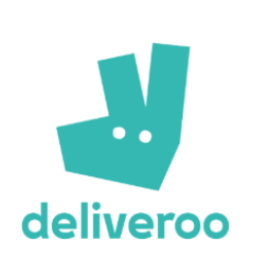 £20 Deliveroo voucher
We'll send a voucher to everyone who attends the introduction live at 9:30am. This is for UK-based organisations who have provided a business email.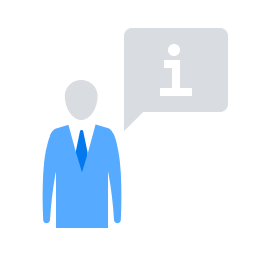 Discounts on Pro Services
This is available to everyone who attends the Remote Agents session. Details of how to claim will be published at the end of the session.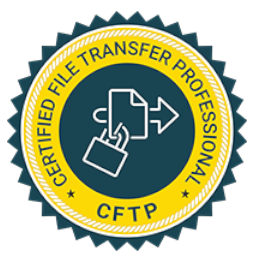 Free CFTP
Training worth £250 for everyone who asks a question in the Q&A. Please note, this is not available to people who have already taken the CFTP.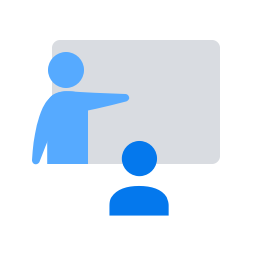 Free technical session
A free one-to-one technical session with a GoAnywhere expert. Bookable on the day. If spaces fill up we will rearrange it for a time that suits you.