This article looks at GoAnywhere Amazon S3 Bucket integration and the new monitoring feature released with version 5.7.4.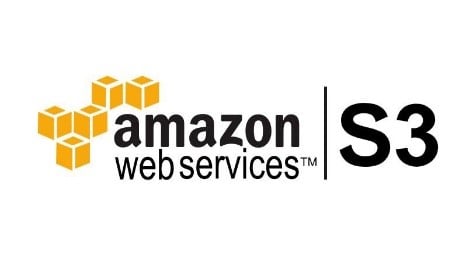 Today's businesses operate in a truly cloud-centric world. The adoption of cloud-based services is on the increase, as enterprises identify the significant benefits and costs savings. The 'de facto' infrastructure set-up for enterprises is shifting from pure on-prem, to hybrid, and it is definitely now a case of how enterprises use the cloud and not when.
Application and software developers are adopting connectors and open APIs to allow their software to integrate with a wide range of cloud platforms and services. GoAnywhere MFT from Helpsystems is an enterprise-level Managed File Transfer application that has been ahead of the game for a while. As well as cloud connectors, it also integrates with storage platforms like Amazon's Simple Storage Service (Amazon S3) buckets.
Amazon S3 provides businesses of all sizes with an affordable and scalable cloud storage solution. GoAnywhere allows an Amazon S3 bucket to be configured as a resource and then specified as file repositories from within Domains or as a Web User virtual folder. Using the intuitive workflow builder, you can use the Amazon S3 component to build projects that retrieve or modify object metadata using the S3 task, or upload / download / manage documents by using qualified file paths.
GoAnywhere supports Amazon's server-side SSE-S3 method for encrypting data at rest by using the AES 256-bit encryption standard. Advanced Encryption Standard (AES) – also known by its original name 'Rijndael' – has been adopted by the US government and is now used world-wide. When AES-256 is selected from within GoAnywhere, all files and data uploaded to the Amazon S3 resource will automatically be encrypted on the Amazon platform. Files that are already encrypted in the Amazon S3 bucket will be automatically decrypted when downloaded by GoAnywhere.
In the latest release of GoAnywhere – v.5.7.4 – you can monitor Amazon S3 buckets for changes or modifications to data. Monitoring can help with automation tasks, such as email alerts when a file as been uploaded to a bucket, changed or even deleted.
GoAnywhere MFT also supports Azure blob storage with the same level of functions and features in the Amazon S3 bucket resource.
Pro2col have delivered over 800 file transfer solutions to businesses inside and outside of the UK. Specialising in GoAnywhere (previously Linoma software) since 2014, we are Platinum Partners. Pro2col technical consultants have identified, delivered and supported solutions for companies from a wide range of industries. Our pre-sales and post-sales teams have achieved the highest level of certification.