GoAnywhere UK & Ireland User Group 2021
In this webinar Ailsa Gibbs, MFT Consultant at Pro2col, explains the benefits and drawbacks of a cloud-based MFT infrastructure.
Organisations are increasingly looking for a high-availability solution that has the latest security features to transfer files securely. A cloud-based solution could be the answer.
She outlines the main differences between a traditional on-premise GoAnywhere solution and the cloud platform, GoAnywhere MFTaaS.
This will help organisations decide when it's the best time to migrate to a cloud-based GoAnywhere solution.
Fill in the short form to watch the full cloud migration webinar.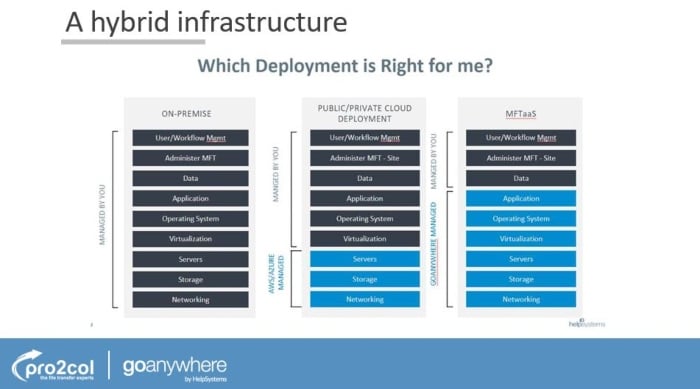 Watch the Cloud Migration Webinar