GoAnywhere UK & Ireland User Group 2021
How to make the most out of your HelpSystems Suite
Organisations today share data in a variety of ways, with a variety of people both internally and externally as part of everyday business. This high exchange of data provides scope for data breaches.
This webinar outlines how data classification software Titus and Clearswift DLP solution can be used alongside GoAnywhere MFT to provide improved protection from ransomware and malware, as well as enhanced data loss protection and control.
Fill in the short form for full access to the webinar.
If you would like to know more about DLP, data classification and GoAnywhere please call us on 0333 123 1240 or email info@pro2colgroup.com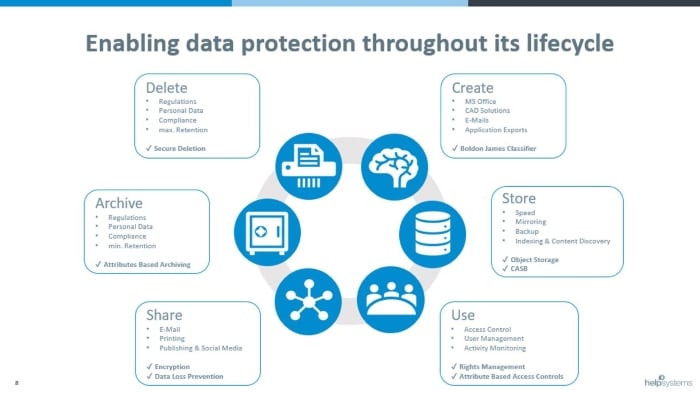 Watch the HelpSystems Suite Webinar